Landscaping in Little Rock, AR
You may have a hard time keeping your lawn healthy due to the extreme weather in Little Rock, AR. The good news is our experienced landscapers and grounds crew can help you achieve the landscape of your dreams. As a locally owned
landscaping company
and
lawn care service
, our experts provide professional grounds management for homes and businesses throughout the greater Little Rock area. From Roland to the Quapaw Quarter and as far down as Otter Creek, we maintain some of the most beautiful Little Rock lawns.
Little Rock Lawn Care Services
No matter your outdoor needs, we welcome you to schedule a lawn analysis of your Little Rock home or business.
Little Rock
71°
scattered clouds
humidity: 94%
wind: 0mph ESE
H 71 • L 70
Weather from OpenWeatherMap
Going The Extra Mile Landscape and Lawn Maintenance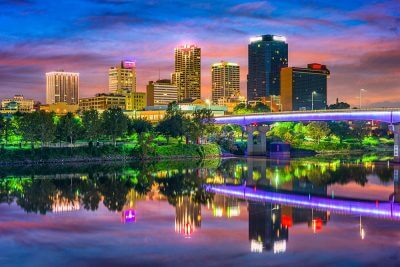 Why Choose Going The Extra Mile?
With almost 20 years in the landscaping and lawn care industry, we have a dedicated team of landscaping experts that work to provide the best greater Little Rock lawn services for our customers. Many Little Rock, AR neighborhoods are filled with beautiful homes surrounded by idyllic lawns and vibrant landscapes. We proudly serve a range of properties in and around the city, from the historic estates in the Pulaski Heights to wooded acreage in Colonel Glenn.
As a Little Rock lawn service, we understand all the ins-and-outs of Arkansas weather and how that affects your lawn and garden. Let us help you get the most out of your property's landscape. Whether you want a luscious lawn, big blooms, better drainage, or a patio to enjoy your yard, we will go the extra mile for you.
Happy Customers in Little Rock, AR
Improve Your Little Rock, AR Home or Business
We take pride in making the Natural State the best it can be. As a caretaker for the outdoors, we look out for the wellbeing of our customers as well as the environment. Our team stays up to date with the latest studies and techniques in the industry to ensure we provide the highest quality work that will outlast and outshine our competitors. We want to help Little Rock businesses have an inviting property that reflects the level of professionalism found inside. Whether you have an independent office or work from home, you need a clean-cut and well-maintained landscape to welcome all your guests or clients.
Busy home and business owners in Little Rock have little time to complete the long to-do list involved with taking care of lawns. No matter the property size, all the planning, digging, and special care it takes for a healthy and colorful landscape can be a lot of anyone. That's why there is an entire industry of landscaping & lawn care experts rooted in caring for your outdoor space. With so many companies out there, make sure you choose a local Little Rock landscaping company to trust your home or business to.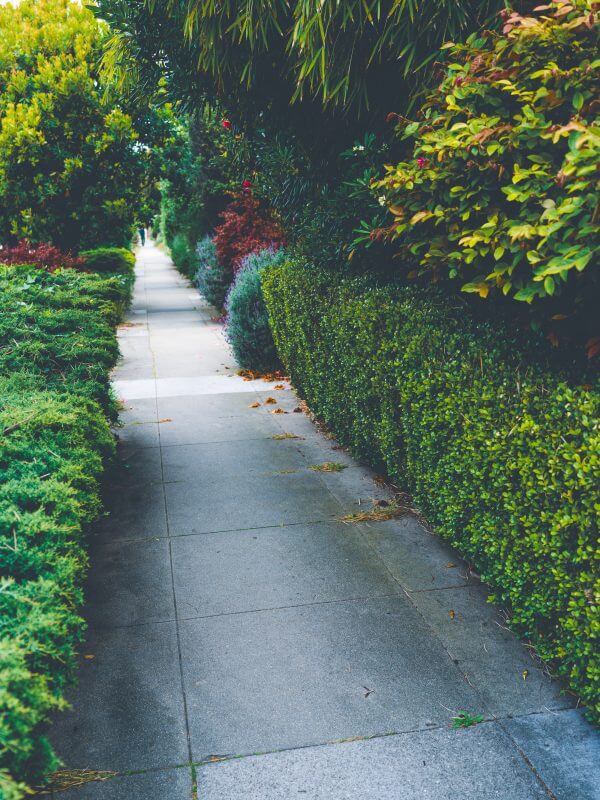 Serving The Following Little Rock, AR Zip Codes
72201 | 72202 | 72204 | 72205 | 72206 | 72207 | 72209 | 72210 | 72211 | 72212 | 72223 | 72227 | 72203 | 72214 | 72215 | 72216 | 72217 | 72219 | 72221 | 72222 | 72225 | 72231 | 72260 | 72295 | 72255
Little Rock Lawn Care Made Easy
Located in the heart of central Arkansas, Little Rock is the state capital and largest city in our state. The area was dubbed "La Petite Roche" (French for "little rock") in 1722 after the small rock formation on the south bank of the Arkansas River. This landmark served as a navigational guide for early river travelers and can still be seen today at downtown's Riverfront Park.
Little Rock was barely a wilderness town when Arkansas became a territory in 1819. It was not until June 15, 1836 when Arkansas joined the Union that Little Rock was named the state capital. By the 1880s, Little Rock became an integral part of the railroads that crossed America. The area slowly continued to grow, but in 1969 the city economy boomed with construction of locks and dams along the Arkansas River. Mastering the river helped turn Little Rock into the bustling city we know and love today.
Arkansas lives up to its nickname the Natural State. With an abundance of rain, fertile soil, and lush greenery, we have some of the most cherished natural wonders in the nation. This also makes it easy to design and grow some of the most beautiful landscapes you will ever see. Whether exploring the local parks or touring the historic downtown, you will undoubtedly find amazing sights all around Little Rock.
A cherished area enjoyed by Little Rock locals and visitors alike is Pinnacle Mountain State Park. Located only 20 minutes from the city center, this park showcases some of the best features in our state. From strolling through the wooded base trail to scaling the mountain for one-of-a-kind views of Lake Maumelle and the Arkansas River, the park has something everyone in the family can enjoy. Originally used for quarrying sandstone and shale, Pinnacle Mountain became a state park in 1978 for multiple purposes including environmental education, outdoor recreation, and preservation. This is just one of the many local treasures found in Little Rock.
Little Rock and surrounding areas boast some incredible historical sites. Little Rock Central High School is the only operating high school in the country that is also a National Historic Site. The school became famous as the first site of forced desegregation in 1957. For the first time in history, nine black students entered the hallways of a white high school. They lead the way for a great change in our nations history. A memorial paying homage to the Little Rock Nine can be found at the Arkansas State Capitol.
Little Rock itself is full of beautiful properties. You will find vibrant landscapes everywhere from neighborhood villages to historic estates and contemporary gardens. This is especially true in the Quapaw Quarter, which includes the neighborhoods surrounding MacArthur Park, the Arkansas Governor's Mansion, and Central High School. Most of the oldest buildings in Little Rock, including some that pre-date the Civil War, can be found in the MacArthur Park Historic District. Likewise, homes in the Governor's Mansion Historic District contain an outstanding collection of Queen Ann, Colonial Revival and Craftsman architecture that generally date from 1880 to 1920. Although many of the buildings in the Quapaw Quarter remain private homes and business, they make for a beautiful backdrop strolling down the historic streets of Little Rock.
As a modern city that continues to grow, Little Rock still hangs on to the small-town vibe that make the south so great. The Downtown River Market serves as a central hub for local businesses and residents. Whether dancing at the dueling piano bars or enjoying your friends at a relaxed lounge, Little Rock has something for everyone. Downtown Main Street has become a popular place for young professionals to get great food and specialty cocktails.
If you are looking for things to do in Little Rock, AR, the local breweries have become very popular. What were once small companies, microbreweries like Flyway Brewing, Stone's Throw Brewing, and Lost 40 Brewing opened their doors for patrons to enjoy good beer with bar food favorites. As a state that encourages love of the outdoors, a good local beer goes hand-in-hand with that ideology. Little Rock has become home to some of the biggest and best local beer brewers to keep your cups full and the good times flowing.